EXCEPTIONAL FPS RATING
Most airsofters have more than one type of gun. Rated for any airsoft guns up to and even exceeding 600 FPS, AimAirsoft Platinum Grade BB's will work in any 6mm airsoft gun with fantastic performance.  Don't be afraid to use the same BB's on your gas pistol AND your field rifle.  More freedom.
EXTREME CONSISTENCY
Imperfections in the surface of the BB can cause a very severe variance in the way air moves across your BB.  With a spherical consistency of ±0.005 mm and a diameter of 5.95±0.01 mm, our BB's are incredibly consistent, which affords you the most stable, steady stream of BB's possible.  More BB's on target.
ULTIMATE STRENGTH
Besides increasing the rate of jams, deformation of the BB can have serious effects on your accuracy.  Laboratory tests show AimAirsoft BB's have a yield strength of 55 MPa (~8000 psi). This strength provides you with a significant increase in resistance to shattering and deformation. Safer and more reliable.
COMPLETELY GUARANTEED
We are confident that you will be completely satisfied with your purchase of our product.  If we fail to meet your expectations within the first ten percent of the bag, return the unused portion for a complete product refund.
Aim Airsoft – Platinum Grade Performance
RATED HIGHER BY PLAYERS THAN ANY OTHER AIRSOFT BB'S ON THE MARKET.
Coming Soon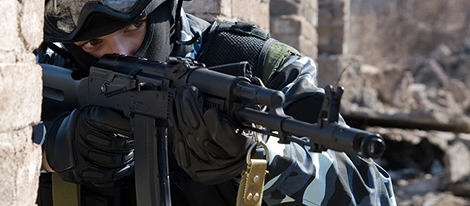 AimAirsoft is constantly expanding its offerings.  Check back soon for even more popular weights of BB including .23g, .30g, .36g, and .40g.  We will also be carrying photoluminescent BB's for guns equipped with Tracer Units, as well as a full line of colored BB's.  Feel free to contact us directly for custom orders, including BB's customized to your fields colors.
U.S. Laboratory Tested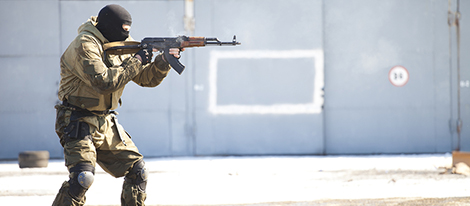 Shooting low quality BB's can be detrimental to your kill ratio and the well being of the gun itself. Stringent tests performed in the U.S.A. by aerospace and mechanical engineers show that AimAirsoft BB's hold up to the highest standards.  We're so confident that our Platinum Grade BB's will make any gun perform better, we have a 100% satisfaction guarantee.